International Cooperation
The application procedure for Erasmus+ mobility for students, teachers and administrative staff for the academic year 2022/2023 is officially open. For further details please check Mobility.
POLYTECHNIC OF RIJEKA STUDENT GUIDE 2022
All the relevant information concerning travelling to Croatia are available here.
ABOUT INTERNATIONAL COOPERATION
The Polytechnic of Rijeka has recognized the importance of internationalization of higher education and, therefore, it carries out the following activities:
developing international cooperation with partner institutions in Europe and the world
encouraging mobility of students, teachers and non-teaching staff (Erasmus+ and CEEPUS programs).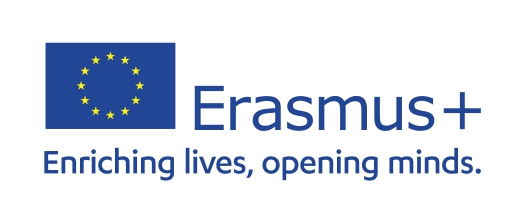 The European Commission has awarded the ''Erasmus Charter for Higher Education 2021–2027'' certificate to the Polytechnic of Rijeka, which will enable the Polytechnic to participate in the activities of the Erasmus+ program in the next period.
Institution: Polytechnic of Rijeka, Rijeka, Croatia
Erasmus code of the institution: HR RIJEKA02
Subject area code (ISCED): 0311 - Economics, 041 - Business and administration, 1015 - Travel, tourism and leisure, 061 - ICTs, 081 - Agriculture, 1022 - Occupational health and safety, 1032 - Protection of persons and property, 104 - Transport services
In order to enable a higher quality of college education, work and training for teaching and non-teaching staff, the Polytechnic of Rijeka entered the Erasmus mobility program in 2009. The Erasmus program enables students, teaching and non-teaching staff of the Polytechnic of Rijeka to visit one of the countries members of the European Union in order to learn, teach or attend professional training.
The exchange of teaching and non-teaching staff ensures multifold positive outcomes, for instance, the Erasmus+ program served as a basis for developing new study programs. The Polytechnic of Rijeka in cooperation with its bilateral partner from Germany, TH Wildau from Berlin, developed and founded the undergraduate professional study program of Telematics.
The Polytechnic of Rijeka has signed more than thirty Erasmus Bilateral Agreements with partners from different European countries. Students from European institutions of higher education, who have signed the Erasmus Bilateral Agreement with the Polytechnic of Rijeka, may spend one or two semesters studying at our Polytechnic.
International students can connect to the Erasmus Student Network Croatia - ESN Croatia.
Erasmus+ international cooperation with partner universities from outside of Europe (third countries) - (Key Action 1) KA171
Polytechnic of Rijeka has signed bilateral Erasmus agreements with the University of Mostar and the School of Economics and Business, the University of Sarajevo from Bosnia and Herzegovina under the condition of KA171. A Partner country (non-EU) Institution can send its students and/or staff to the Polytechnic of Rijeka and the other way around.
Students and staff members should contact their home university to be nominated at the Polytechnic of Rijeka. Once You were nominated to the Polytechnic of Rijeka, you will be contacted by our Erasmus coordinator for further arrangements.
The grants for incoming students and staff are funded by the European Union.
Green Erasmus+: Recommendations to participants for greener mobility within the Erasmus+ programme
The Erasmus+ program strongly promotes environmental protection and the transition to a green society. Useful information on how to behave before, during and after mobility to make it as environmentally friendly as possible can be found here
Erasmus Policy Statement 2021-2027
The Polytechnic of Rijeka is taking part in eight CEEPUS Networks:
CIII-BG-1103 - Modelling, Simulation and Computer-aided Design in Engineering and Management
CIII-BG-0722 - Computer Aided Design of automated systems for assembling
CIII-SK-0044 - Applied Economics and Management
CIII-HU-0028 - Active Methods in Teaching and Learning Mathematics and Informatics
CIII-RS-0065 - Intelligent Automation for Competitive Advantage (network status 2022/2023: Umbrella)
CIII-SK-0405 - Renewable energy sources (network status 2022/2023: Umbrella)
CIII-BA-1402 - New teaching technologies and new applications in modernization of teaching at the Faculties of Technical Sciences in connection with the needs of small and medium enterprises in the environment
CIII-RS-1412 - Interdisciplinary approach for enhancing knowledge in supply chain analytics (SCAN)
There are two types of mobility: mobility inside CEEPUS networks (network mobility) and mobility outside CEEPUS networks (freemovers). Mobility within the networks is a priority. 
CEEPUS teachers are obligated to carry a workload of at least 6 teaching or supervising hours a week (i.e. a stay of 5 workdays) at the host institution.
DURATION OF STAFF MOBILITY: min. 5 days - max. 30 days.
Period of mobility visit: Staff Mobility for Teaching can be carried out only during the lecture period at the Polytechnic (Veleri academic calendar).
More information on CEEPUS mobility to Croatia is available here.
NATIONAL HOLIDAYS IN CROATIA - 2022:
January 1 (New Year's Day)
January 6 (Epiphany)
varying date (Easter and Easter Monday)
May 1 (Labour Day)
May 30 (Statehood Day)
June 16 (Corpus Christi)
June 22 (Anti-Fascist Struggle Day)
August 5 (Victory and Homeland Thanksgiving Day and the Croatian War Veterans Day)
August 15 (Assumption Day)
November 1 (All Saints' Day)
November 18 (Remembrance Day)
December 25 & 26 (Christmas and St. Stephen's Day)
Polytechnic of Rijeka ensures equal opportunities to participants from all backgrounds, paying particular attention to the inclusion of those with fewer opportunities. It does not allow any discrimination based on sex, race, colour, ethnic or social origin, genetic features, language, religion or belief, political or any other opinion, membership of a national minority, property, birth, disability, age or sexual orientation.
Important information on studying and living in Croatia you can find here: STUDY IN CROATIA.
More information you can also find in the International Student Guide to Croatia.